Here are my own gifts of reading, just for you. I want to share all the joy I have got from these books. Now that I have found my rightful place on the bed at night I am very partial to a good bedtime story and these are some of the best. I hope you enjoy reading them a much as me and B.
Love Ben xx
I'll keep a record of up to six of my v. v. v. favourites here, but I have a whole lot more. Me and my people are trying to keep our reading lists up to date together, just here.
---
TG really understands me and what makes me tick. She knows all about my hyper-sensitive nose and ears because people like her, who are on the Autistic spectrum, can also have very astute senses. TG says she still doesn't know when it's OK, and when it's not OK, to interrupt a conversation, because social interaction is something that people with Autism struggle with. That's something I'm always getting into trouble too, when I come barging in. Mind you old TG hasn't done too bad by it. Her lifelong passion and understanding of Animals has got her a v. v. v good job. She is an expert on all things cattle, has written lots of books and has even done an A rated Ted Talk.
---
WOW, what a clever boy Sox is, doing all that work to help poor Toby feel safe and feel like he belongs. My person has written a big long review on her good reads page. If I have any pennies over when I have finished my Munros I am going to give them all to Dogs for Good. If just one dog can stop a little boy of 4 thinking his life isn't worth living then we need many more dogs just like Sox.
---
---
Heart warming, inspirational and genuinely touching, Finding Harmony is the remarkable true story of an extraordinary dog that rescued a woman from the depths of depression and transformed a family for ever.
A keen mountaineer, Sally Hyder was in her prime and loving life. She shared her passion for climbing with her partner Andrew and it was a dream come true when Andrew proposed at Everest Base Camp. For them, climbing mountains made anything seem possible and represented their attitude to life.
But a year after Sally and Andrew were married Sally was diagnosed with Multiple Sclerosis. She was only 28 and was training to be a Macmillan nurse – she wanted to care for the terminally ill. But Sally was determined the disease wouldn't slow her down: she went back to work looking after others and, despite warnings that her condition could deteriorate in pregnancy, went on to have three beautiful children.
But it was when her youngest child Melissa was diagnosed with severe autism that Sally began to spiral into depression. Sally felt guilty about the pressures faced by her elder daughter Clara in her role as carer. Sally worried that she was missing out on the freedom of childhood.
She needed help. Unsure who to turn to, she happened upon Canine Partners and an extraordinary dog called Harmony. They formed an instant bond; Harmony can perform over 100 chores – from putting groceries into the trolley to handing over Sally's purse at the till. Harmony is an unending source of comfort: she intuitively knows when Sally is in pain and calms Melissa when she suffers panic attacks.
Harmony has given Sally the ability to start living once more, and become a mother again in her own way. She has shown Sally that the sky's the limit and, with a taste for independence that she hadn't felt since her mountaineering days, Sally set her sights on the peaks of Ben Nevis once more.
In August 2010 Sally planned to climb the hardest of the Munro Mountains. Sadly her first attempt was thwarted after her motorised wheelchair short-circuited. But Sally is a fighter and reached the summit in June 2011 with her husband by her side. And Harmony too, of course.
---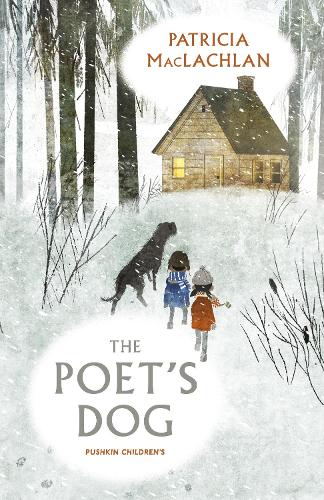 From the Newbery Medal-winning author, a poignant story about two children, a poet and a dog, and how they help one another survive loss and recapture loveTeddy is a gifted dog. Raised in a cabin by a poet named Sylvan, he grew up listening to sonnets read aloud and the comforting clicking of a keyboard. Although Teddy understands words, Sylvan always told him there are only two kinds of people in the world who can hear Teddy speak: poets and children.Then one day Teddy learns that Sylvan was right. When Teddy finds Nickel and Flora trapped in a snowstorm, he tells them that he will bring them home – and they understand him. The children are afraid of the howling wind, but not of Teddy's words. They follow him to a cabin in the woods, where the dog used to live with Sylvan… only now his owner is gone.As they hole up in the cabin for shelter, Teddy is flooded with memories of Sylvan. What will Teddy do when his new friends go home? Can they help one another find what they have lost?
Publisher: Pushkin Children's Books
ISBN: 9781782691686
Number of pages: 96
---
Mary Oliver's Dog Songs is a celebration of the special bond between human and dog, as understood through the poet's relationships to the canines that have accompanied her daily walks, warmed her home, and inspired her work. Oliver's poems begin in the small everyday moments familiar to all dog lovers, but through her extraordinary vision, these observations become higher meditations on the world and our place in it.
Dog Songs includes visits with old friends, like Oliver's beloved Percy, and introduces still others in poems of love and laughter, heartbreak and grief. Throughout, the many dogs of Oliver's life merge as fellow travelers and as guides, uniquely able to open our eyes to the lessons of the moment and the joys of nature and connection.
Publisher: Penguin Books
ISBN-10: 0143125834
ISBN-13: 978-0143125839
---
A dog after my own heart – The Secret Diaries of Buster – as told to Roy Hattersley
Buster has written these diaries himself – whenever he could remember where he hid the manuscript in his garden. In it he lays bear the truth of how The Man has held Buster back, pretending to protect fur and feathers. Buster's last book was an instant bestseller and, outrageously, The Man took all the credit.
---